On Point Leadership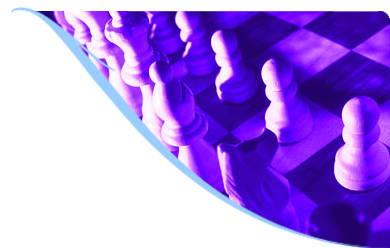 TAMARA KENWORTHY, PCM, PRC
Principal and Founder
"Tamara has the ability to see things holistically as well as understand the necessary level of detail in a project, a rare attribute for an individual."
Linda Sanda, Professional Facilitator
Creative, yet methodical. Strategic, yet analytical. On Point Strategies reflects founder Tamara Kenworthy's marketing and leadership philosophy that balance is needed to inspire, create and deliver complete marketing solutions – with a laser focus.
Meeting a Marketing Need
Tamara founded On Point Strategies to bring focus to her clients by leveraging her passion for the 'voice of the customer' with her methodical approach to building a marketing program.
With over 30 years of experience, having worked on both the client and agency side of the business, Tamara has an incredible depth of planning and account management experience. Plus, as a seasoned market researcher, Tamara honed her ability to gather and analyze data, but more importantly, provide marketing recommendations that challenge the status quo. As a professional facilitator and moderator of — literally — hundreds of focus groups, interviews, retreats and annual meetings, Tamara loves finding those 'aha' moments for clients. To top it off, Tamara has proven her ability to unleash the power of a full-service creative team — from copywriters to graphic designers to Web developers.
Tamara continually gets high marks from clients on her marketing and research work, as well as the ability to build solid client relationships. And she loves mentoring young marketing professionals, to pay back for the many mentors she's had along the way. And that's just in the office!
Leadership in Her Profession
Beyond her business, Tamara plays an active role in her industry and is a frequent speaker on several marketing topics. Here are just a few of her marketing stats:
30-year member of the American Marketing Association (AMA)

AMA Professional Certified Marketer (PCM)
Past president of AMA Iowa Chapter

Market Research Association (MRA) member

MRA Professional Researcher Certification (PRC)

Qualitative Research Consultants Association (QRCA) member


QRCA Views magazine, Features Editor
Leadership Outside of the Office
In between her marketing activities, Tamara also actively participates in her community by being a civic and charitable member extraordinaire!
DMACC Foundation, Board member
West Des Moines Public Art Commission, Member and Past Chair
West Des Moines Community Enrichment Foundation, Board member
Rotary Club of Des Moines AM, Club Past President & Foundation Board member
NAWBO Iowa, Board Member
Greater Des Moines Partnership & West Des Moines Chamber member
Alumni member of both the Greater Des Moines Leadership Institute and ABI's Leadership Iowa

Received the 2015 GDMLI Alumni Volunteer Award

P.E.O. International member
Tamara stays close to the heartbeat of her industry and community so that she's always learning and discovering ways to serve you better. Whatever the trend or innovation, Tamara's on it and able to leverage the power of her marketing and research team to help you exceed your marketing goals.