Market Research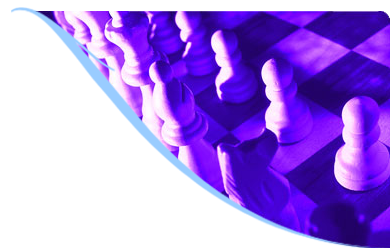 On Point Strategies isn't your typical research firm. On Point staff are experienced marketers with a passion for the voice of the customer. Combine that with the firm's expertise in designing both qualitative and quantitative market research studies, you have a rare combination in the fields of marketing and market research.
A marketing firm with research expertise!
A research firm that thinks like a marketer!
With this unique positioning, On Point provides both full-service qualitative and quantitative market research designed to utilize the appropriate market research methods to solve the client's needs and challenges. The focus is ALWAYS on analysis that provides actionable and relevent marketing recommendations.
Market research studies are always based on the client's goals and objectives. The methodology used, or how we design, collect and analyze the data - is then determined on how best to achieve your goals. Below is a sampling of the various types of research studies that can be completed to support your marketing and operational program.
Types of Research Studies
Advertising and Creative Testing
Advertising Messaging and Strategy
Branding and Image Studies
Business-to-Business
Business-to-Consumer
Concept Development
Community Assessment
Product Development
Program/Service Development
Satisfaction Studies — customers/clients, employees, patients
Web Site Usability Testing
Contact us to discuss how we can meet your goals and stick to your budget by providing one or more research services in the areas of:
Hybrid of Qualitative and Quantitative Research
The Research Process
On Point Strategies follows a very strict and methodical process for market research, and works in close collaboration with the client along every step of the way!
Step 1: Thoroughly understand the client's goals and objectives for the study
Step 2: Determine the most effective methods of qualitative or quantitative research - or a hybrid of both - to achieve the client's goals and objectives
Step 3: Establish appropriate recruiting mechanism and leverage appropriate sample of participants
Step 4: Design tools to gather data, whether surveys or discussion guides, based on approved sample quotas
Step 5: Collect data
Step 6: Compile data for analysis
Step 7: Prepare Executive Summary and complete report of findings
Step 8: Interpret analysis and provide actionable and results-oriented recommendations
All research is conducted with the highest integrity, is conducted in a confidential manner, and follows the code of ethics for the Market Research industry. Click here for the Code of Ethics.